Brad Pitt's 'Plan B' Has Been Leading Films By People of Color For Almost A Decade
Photo Credit: The Hollywood Reporter
Let's be honest, a lot of times when it comes to films, the audience rarely stays for the credits, not unless they've actually worked on one or trying to catch the Marvel ending or just waiting to the foot traffic to dissipate in the theater.
But bottom line, its overlooked by the average viewer most of the time.
That's unfortunate because the cast and crew work their butts off to bring you cinematic excellence but I digress. The thing is, if you do read through the credits, you may find some recognizable names receiving credit for something you don't normally see them receiving credit for.
A la 2020 Golden Globe winner Brad Pitt.
I was literally floored when I found out all the films Brad Pitt has had a hand in with his production company Plan B.
Who can I thank for putting me on? The incomparable Ava Duvernay.
The director shared this tweet revealing Pitt and Robert DiNero played a role in two of her most riveting projects to date, Selma for which she won an Oscar and Netflix's When They See Us.
Brad Pitt wanted someone to rewrite and redirect Selma so he brought on Ava. When having production issues in New York for When They See Us, Ava called on Robert DiNero's Tribeca company to help.
Now, circling back to Pitt.
He's had his share of personal success, so to see him assist in bringing other people's stories to life, especially people of color, is truly inspiring.
It made me wonder why don't more people know about the great projects he's been involved with?
First, Plan B Entertainment was founded by Pitt and his then wife Jennifer Aniston almost two decades ago. As we all know, the couple split in 2005 but Brad remained sole owner of the company. Since then, he added two Co-Presidents and a stellar team who've all helped in giving scripts the light of day that would've probably been shelved.
After a little more research, I discovered Pitt has executive produced a handful other projects outside of Selma!
Here are some other award-winning and nominated films Pitt and his team have executive produced:
Moonlight
12 Years A Slave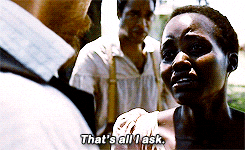 If Beale Street Could Talk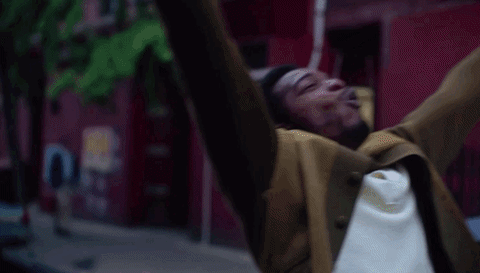 Pitt is also currently working on The Underground Railroad and Americanah.
Needless to say, Pitt is more than just the handsome amazing actor we know. He's using his power in the industry to genuinely put a much needed spotlight on people of color. By doing so, people are exposed to the richness in these films, the raw emotions, and a different perspective on what stories should be told and what it should look like.
Brad Pitt may just be the wokest person in the industry.