Next In TV & Film: Zack Morris Is Back, Method Man & Mary J Blige Team Up, The Young Rock & More!
So much news dropped this week it was hard to keep up!
Here's a quick rundown of which movies added more stars to the films, which shows are coming out and who will be joining the cast of some of your favorites!
"Morbius" trailer reveals a muscular vampire Jared Leto.
Jared Leto will be leaving his Joker days far behind (no shade) to play an antihero that's somewhat connected to the Marvel universe via Spiderman.
The teaser tailer dropped for "Morbius" where Leto plays Dr. Michael Morbius, a buff vampire of sorts. The synopsis reads, "Dangerously ill with a rare blood disorder, and determined to save others suffering his same fate, Dr. Morbius attempts a desperate gamble. What at first appears to be a radical success soon reveals itself to be a remedy potentially worse than the disease."


Method Man will join "Power Book II: Ghost" alongside Mary J. Blige.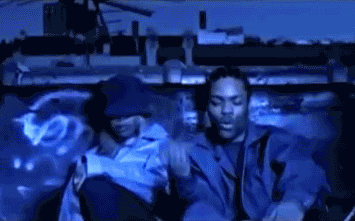 No, it's not a remake of one of my favorite hip hop love songs all time, "You're All I Need", but Mary J. Blige and Method Man will be reuniting once more for TV screens!
It was announced that Method Man will be joining the cast as a highly complicated and intelligent lawyer for the next installment of STARZ "Power" series. Academy Award nominee Mary J. Blige will play a NYC underground queenpen in Power Book II: Ghost.
Meghan Markle inks a deal with Disney!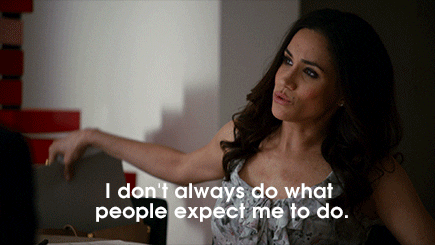 Despite being in the headlines for her and her husband Prince Harry's bold move to be independent from the Royal Family, Meghan Markle is showing the world that she's fully capable of holding her own, financially!
According to The Times of London, The Duchess of Sussex (formerly?) has inked a voiceover deal with Disney for an "unspecified project in return for a donation to an elephant charity."
A show about Dwayne "The Rock" Johnson's childhood is coming to NBC.
Dwayne "The Rock" Johnson might just be the hardest working man in show business. Every other month he's in a movie or in a tv show.
And this is proven to be true as he announced NBC has ordered a straight to series 11 episode order comedy show based on his childhood.
The show is titled "The Young Rock" and will be shot with a single camera. Will Johnson make a cameo? Yes he is and you can expect to see him appear in every episode. Plus he also said the show will be similar to Forrest Gump, whatever that means lol.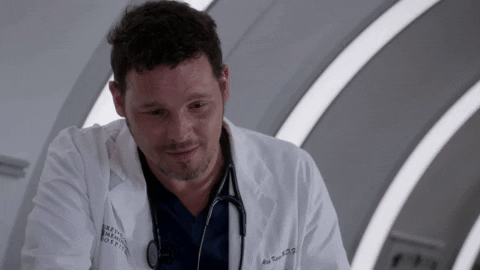 Millennial's hearts are breaking after Justin Chambers revealed he's leaving Grey's Anatomy after 16 seasons playing Dr. Alex Karev.
Chambers said in a statement to E! News, "There's no good time to say goodbye to a show and character that's defined so much of my life for the past 15 years. For some time now, however, I have hoped to diversify my acting roles and career choices. And, as I turn 50 and am blessed with my remarkable, supportive wife and five wonderful children, now is that time. As I move on from Grey's Anatomy, I want to thank the ABC family, Shonda Rimes, original cast members Ellen Pompeo, Chandra Wilson and James Pickens, and the rest of the amazing cast and crew, both past and present, and, of course, the fans for an extraordinary ride."
Chris Rock is joining FX's award winning series, Fargo, where he will play a 1950's Missouri crime boss.
Here's the description:  In 1950, at the end of two great American migrations — that of Southern Europeans from countries like Italy, who came to the U.S. at the turn of the last century and settled in northern cities like New York and Chicago — and African Americans who left the south in great numbers to escape Jim Crow and moved to those same cities — you saw a collision of outsiders, all fighting for a piece of the American dream. In Kansas City, Missouri, two criminal syndicates have struck an uneasy peace. One Italian, one African American. Together they control an alternate economy — that of exploitation, graft and drugs. This too is the history of America.  To cement their peace, the heads of both families have traded their eldest sons.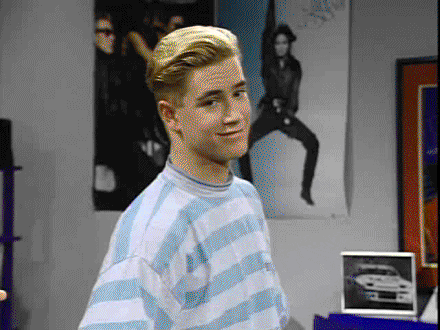 And finally, this is probably the most exciting news of the week for me, personally.
Mark Paul Gosselarr will be reprising his role as my childhood crush, Zack Morris, for a remake of the iconic 90's teen sitcom, Saved By The Bell! He will also serve as an executive producer while former cast mates Mario Lopez (A.C Slater) and Elizabeth Berkley (Jessica Spano) will also be returning to the show.
No word yet on the other cast mates but one could hope. The show will air on NBC's new streaming service Peacock.
So exciting!